HAPPINESS DOESN'T RESULT FROM WHAT WE GET, BUT FROM WHAT WE GIVE
Born out of a passion for eccentric and Geeky Socks in 2016, we are a boutique company from Southampton, UK with a big vision -
to transform socks into the most exciting part of your wardrobe.
While we may be small, our mission is vast - we strive to put personality, style, and a little bit of geeky fun into every pair of socks we create. Our focus is not just on crafting socks that boast great quality and look fabulous, but also on curating a product experience that's truly unique.
Proud vendors of possibly the most humble item of clothing there is - the sock. We started as an experiment in 2016. To see if we could create a clothing company that did things differently... with the experience we give, the customer service we provide, the style of clothing we create, and the business approach we taking.
However, we view this as a journey rather than a destination. We continually strive to improve, evolve, and reimagine what socks can be. So, if you have any ideas or suggestions on how we can better our service, products, or overall experience, we'd love to hear from you! Let's make socks the most exciting part of dressing up, together.
The idea behind this novel approach to sock buying is simple yet lots of fun. The recipient starts the subscription by taking a personality quiz and chooses from a range of images that best represents their personality. We then provide a brief summary of their character traits along with the socks we believe complement their personality profile.
A distinctive, personality-matched pair of high-quality socks is then sent to the subscriber once a month. And because they don't know exactly what's coming until it arrives at their door, the lucky recipients get a nice surprise — every time.
Randomness is magical...
In a world where every website seems to know what you want before you do, a little bit of randomness can be magical. A surprise that arrives on a monthly basis. As long as it's not so random that you'll never use it.
But 'personal' beats everything
The gifts we love are the ones where someone has put the thought in to match the gift to our personality. And at Sock Geeks we put this first. We use psychometric projective techniques to help us better understand people's personalities. And then we send them socks, every month, to match that!
We put WOWing our customers before everything
And to do this, we're putting the human back into customer service. With each month's sock comes a surprise. If for any month you don't like the sock, we'll replace them. And if at any time you have a question, or a comment, or a suggestion... or you just want to know what music we're listening to, we'll reply. Honestly, try it out!
We don't do ordinary socks — we only send our subscribers the quirkiest, most original designs. Our wonderful socks have bags of personality, just like the people who wear them.
Our socks are designed in-house in Southampton by our superstar creative design team. We obsess over the design and details of each sock to ensure that you are getting the best sock around made in Europe.
Every single pair is knitted with 200 needles cotton, for a finer, stronger finish, and is finished by hand for a seamless fit. The yarn is sustainably and ethically grown and sourced. The cotton is indulgently soft to the touch, has natural resiliency and rich deep colour. Our practices ensure we only deal in the finest quality.
SIZE: 3-7 and 7-11 (UK size)

KNIT: 200 needle gauge.

MATERIAL: 85% Cotton, 12% Polyamide, 3% Elastane.

COUNTRY: Designed in England and Made in Europe.

CARE: Wash inside out, with similar colours and at 40 degrees.
With a fresh, new and exciting pair of socks delivered to your door every month, your feet will be comfortable and stylish – and there's nothing quite like a surprise gift to yourself or someone you love.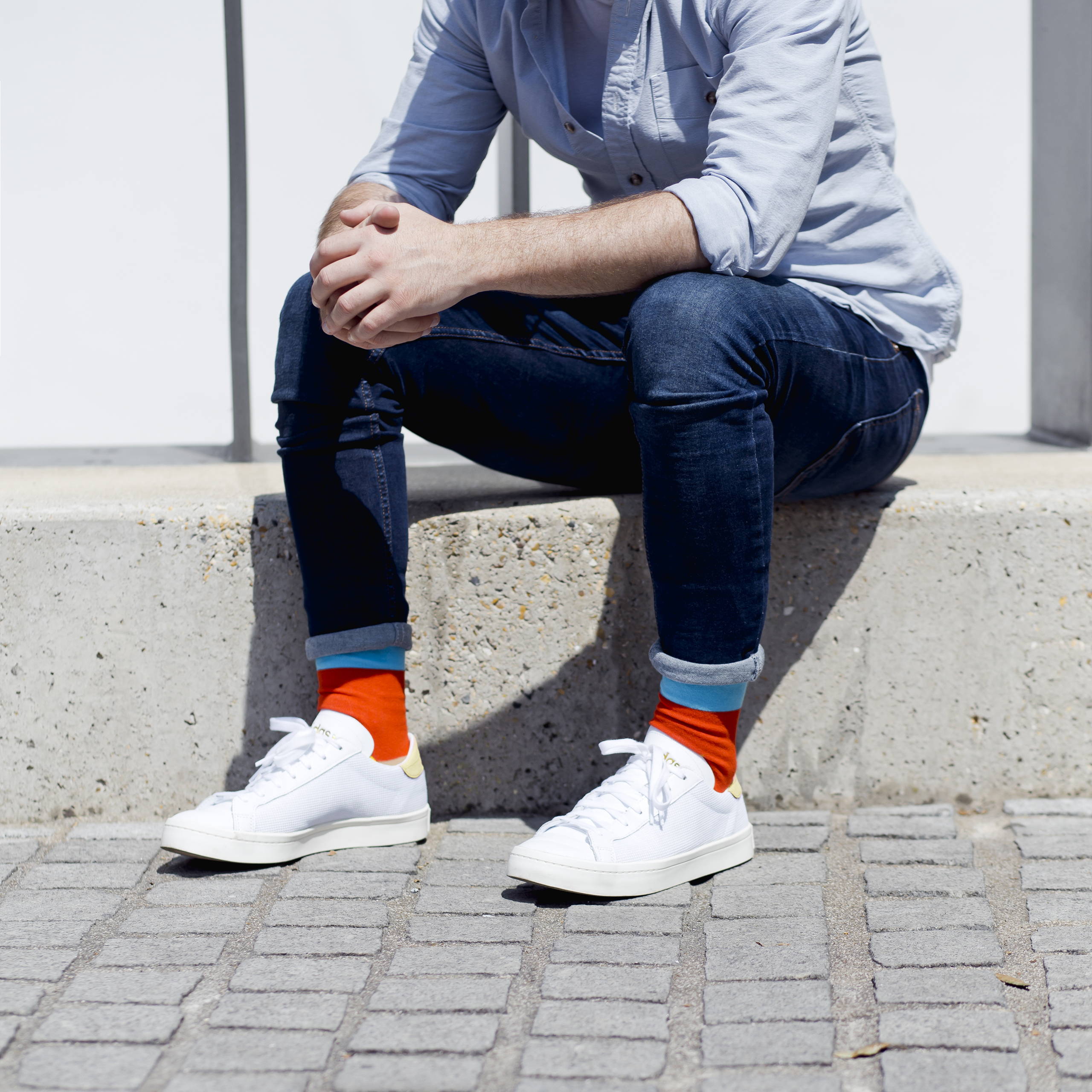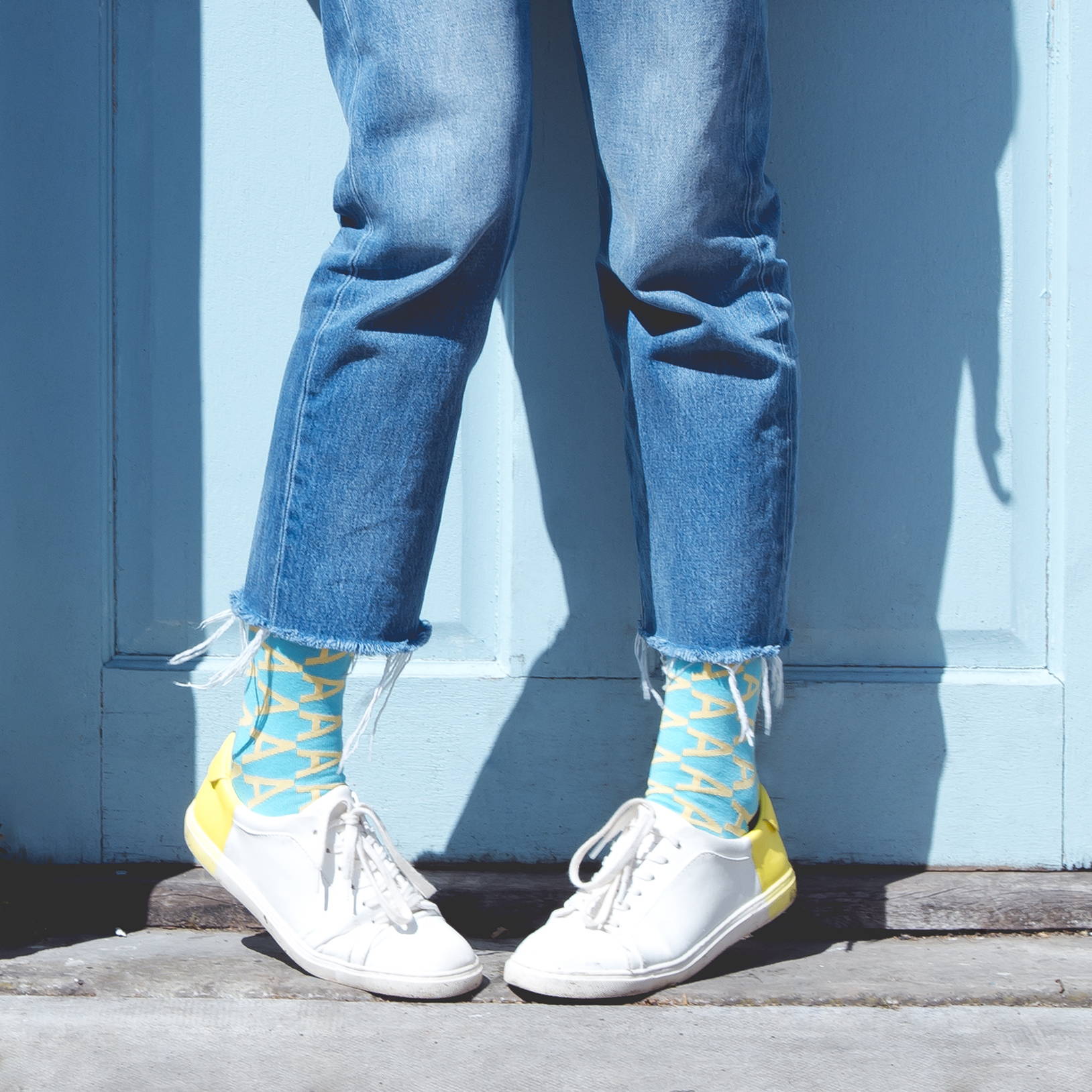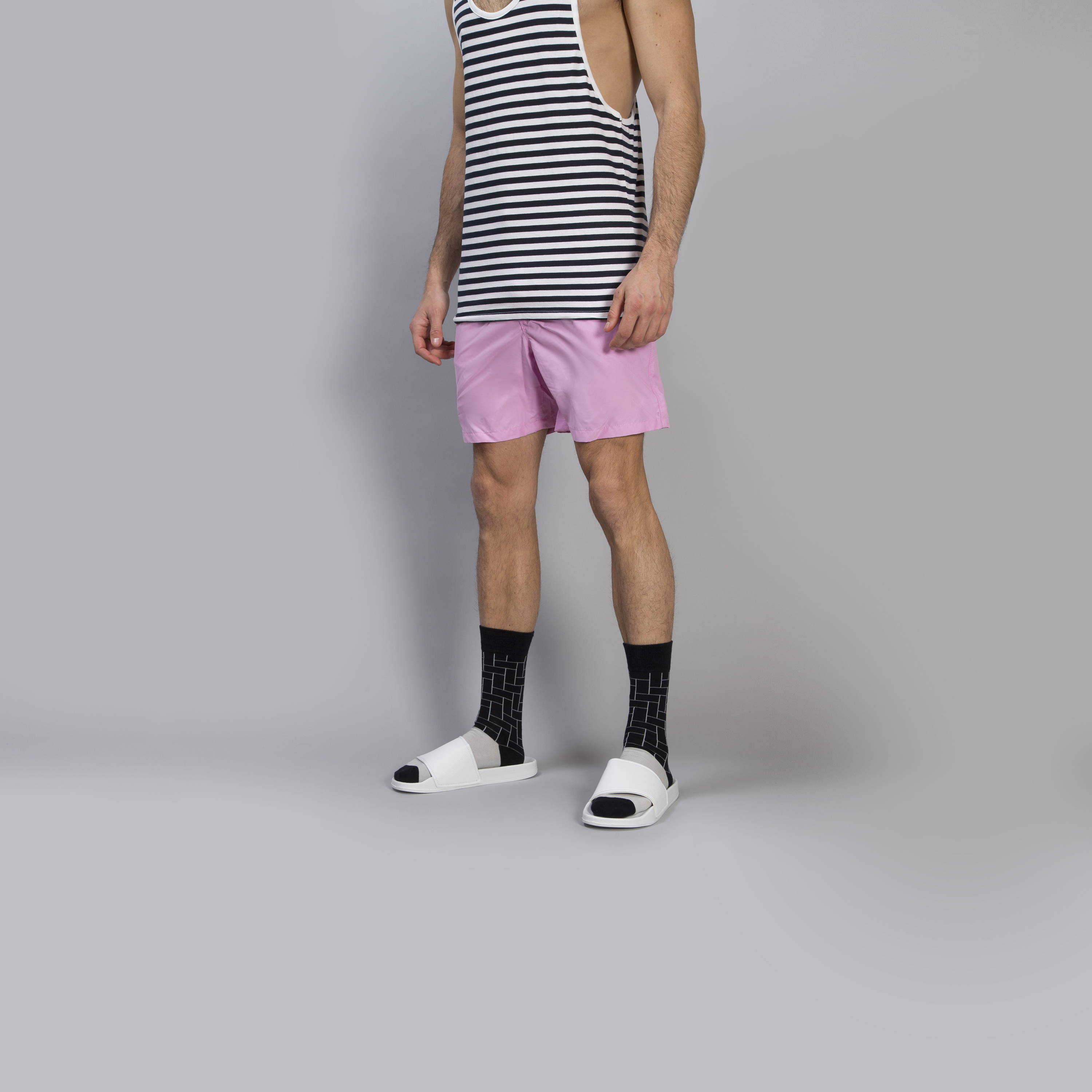 HOW ARE YOU DIFFERENT TO OTHER SOCK SUBSCRIPTIONS?
Ok, apparently we're getting straight to business...!
We're more likely to send socks you'll like. Most sock subscriptions just send you any old sock each month. It's not their fault. They don't know if you'll like it or not. With our personality matching techniques, and thousands of tried and tested data, we're able to send socks that we know you'll love.

We have real humans running our company that live and breathe customer service. So even if you DON'T like a pair of socks, you can just email us letting us know, and we'd get a new pair sent to you straight away. Don't believe us? Try us out now. Send us an email and see!

We don't keep you waiting. Most other companies make you wait until a certain time each month to receive your first parcel. We don't. As soon as we get your order, we send the first pair of socks as soon as we possibly can. This is perfect if you're a little impatient (we are too!) or you want to give a subscription as a gift.
What is your refund & return policy?
We offer a one year Sock Sure quality guarantee, and gladly accept returns up to 30 days after your order has been placed.
1. Can I have the first one sent to me and the rest to the lucky Gift recipient? No problem, just put your name and address in the shipping details at checkout and we will send the first pair to you to give out. In your order confirmation email there will be a link that you can click to update the delivery details to the gift recipient's for the future months. Alternatively you can also go to "sockgeeks.co.uk/update" , after ordering.
2. I'd rather send my gift straight to the recipient, how do I do this? Simple, just add the recipients name and address in the shipping details at checkout.
3. How do I order more than one gift? You can order as many gifts as you want however its best to place an order for each one. This ensures each order has its own reference number.
4. How do I delay the delivery of my first order to be sent at later date? No problem, drop us an email with the date you would like your order to arrive by and we will ensure it is sent out in time.
5. Can I have the first gift sent straight away and the rest delayed? Absolutely, again please drop us an email with the date you would like them to start and we will ensure they are sent out then.
6. Can you make sure that the price/receipt is not sent with the gift? We never send this information enclosed with any order we send, so no need to worry there!
Your email receipt includes a tracking link from our shipping provider. If you are unable to locate your receipt, please contact our support team for assistance.
MEDIA RESOURCES AND CONTACT
We love hearing from our customers and we're here to help! Whether you have questions about our sock subscription service, need help with an order, or simply want to share your Sock Geeks experience, we're always eager to listen.
Email Us
For all general inquiries, drop us a line at harry@sockgeeks.co.uk. We aim to respond to all messages within 24 hours during the working week.
Address: 22a Aston Rd, Waterlooville PO7 7XJ, UK
Email:harry@sockgeeks.co.uk